The recently released Portrait of LA County illustrates disparities in health, education and earnings in LA County; the new Arts Education Profile reveals inequities in the quantity, quality and equity of arts education in public schools across LA County. Join a broad group of funders to examine relationships between these studies and discuss the implications of using these tools to invest in the County's arts and social service infrastructure. 
A growing body of research demonstrates that quality arts education equips students with the skills they need to succeed in school, career and life. In Los Angeles County, where one in eight jobs is generated by the creative industries, arts education is especially important as a pathway to employment. Beginning in 2015, the LA County Arts Ed Collective (formerly Arts for All) set out to measure the current state of arts education by administering the Arts Ed Profile survey to all 2,200+ public schools in LA County. The data show that while arts education is part of the curriculum in most schools, its quality can be improved and persistent problems of equity must be addressed in order to ensure that all students have the benefits of quality arts education.
 
The Arts Ed Collective Funders Council, a collaborative of public and private funders, in partnership with Southern California Grantmakers, invites you to dive into the data presented in the Arts Ed Profile report and online tool; explore how key findings can inform grantmaking strategies to improve the quantity, quality and equity of arts education; and discuss the role that arts education can play in addressing a range of critical issues raised in the recently released Portrait of Los Angeles County report, such as health, education and living standards.
Welcome
          Kristin Sakoda
        Executive Director,
LA County Arts Commission
Speakers
Denise Grande
Director of Arts Education,
LA County Arts Commission

Bronwyn Mauldin
Director of Research & Evaluation,

LA County Arts Commission

Cheryl Wold
Outreach Coordinator,
Portrait of LA County
Moderator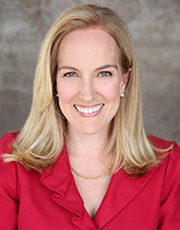 Jennifer Price-Letscher 
   Director, Programs & Special
 Projects, The Ralph M. Parsons
                Foundation 
**Remote Participation: If you are unable to attend the program in person, but are interested in participating remotely, please email [email protected].**
---
Fee
No cost to participate
Who May Attend
Current SCG members and non-members eligible for SCG membership. Members of the Arts Ed Collective Funders Council and their invited guests.
Registration
Register online here. 
Parking and Transportation
There is ample street parking along W Adams Blvd and Gramercy Ave. Limited parking is available in the LA84 Foundation front parking lot on Adams Blvd in spots not designated as RESERVED or STAFF.
The closest metro stop is the Expo/Western station on the Expo line, which is a 20-25 minute walk (1.2 miles) to the foundation. Travel north on Western Ave for 1 mile, then turn left on W Adams Blvd for .2 miles.
Accommodations for People with Disabilities
If you have a disability and require accommodation in order to fully participate in this activity, please contact our programs team at [email protected] or (213) 680-8866. You will be contacted by someone from our staff to discuss your specific needs.