Assemblymember Autumn Burke authored legislation last year that created the Lifting Children and Families Out of Poverty Act, which established a Task Force to make recommendations to reduce child poverty rates, especially deep child poverty. The Task Force has proposed recommendations to end child poverty, and this funders' briefing is the perfect opportunity to engage and discuss with Assemblymember Burke and philanthropic leaders about opportunities to further support the Task Force's work and lend philanthropy's insights on the issue.
Speakers
The Honorable Autumn Burke, Assemblymember, District 62
Nina Revoyr, Executive Director - Los Angeles, The Ballmer Group
Peter Barth, Director, Policy and Intergovernmental Affairs, First 5 Los Angeles
Winnie Wechsler, Executive Director, Anthony & Jeanne Pritzker Family Foundation and Pritzker Foster Care Initiative
About Assemblymember Autumn Burke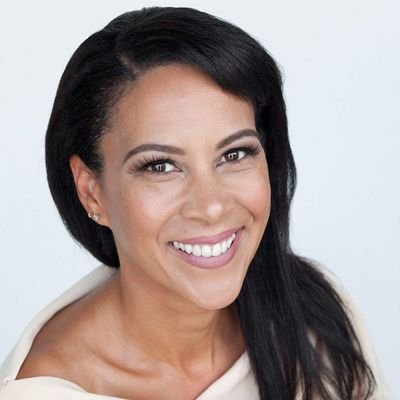 Assemblymember Autumn R. Burke has made expanding health care access and economic opportunity to her constituents the centerpiece of her legislative career. During her first term in the Assembly, she became widely recognized as a champion for reproductive rights, environmental justice, and health care.  She authored bills establishing Transformative Climate Communities to help disadvantaged neighborhoods heavily impacted by pollution, expand access to quality maternal health care, and create greater accountability and transparency across all levels of government.  Her work in the Capitol goes beyond legislation; Assemblymember Burke secured $900 million in funding for career technical education programs to help connect students to 21st Century careers, and advocated for new investments in affordable housing and transportation infrastructure.
Assemblymember Burke's background as a businesswoman and her personal life as a working mother informs and influences many of the public policy positions and legislative initiatives she supports and advances. In 2017, Burke introduced a landmark bill to End Child Poverty in California. Her measure has sparked a statewide movement of support to provide a comprehensive framework for state programs and services to lift 1,000,000 California children out of poverty.
She represents the cities of Inglewood, Hawthorne, Lawndale, El Segundo, and Gardena, the Los Angeles neighborhoods of Westchester, Playa del Rey, Playa Vista, Venice, and Del Rey, and the communities of Del Aire, West Athens, Lennox, Westmont, and Marina del Rey.
Agenda
  9:45 am: Breakfast and Refreshments
10:00 am: Welcome and Introduction
10:05 am: Asm. Autumn Burke
10:10 am: Discussion with Asm. Burke
11:00 am: Next Steps
Hosted by:
---
Fee
No cost to participate
Who May Attend
SCG members and eligible non-members. 
NCG and SDG members
Registration
Register online. SCG members, please log in to your account.
Accommodations for People with Disabilities
If you have a disability and require accommodation in order to fully participate in this activity, please contact our programs team at [email protected] or (213) 680-8866. You will be contacted by someone from our staff to discuss your specific needs.