In November of 2018, California elected Governor Gavin Newsom and a super majority of Democrats to its state legislature, and flipped multiple congressional districts traditionally held by Republicans. Governor Newsom campaigned in part on issues of environmental protection such as emissions reductions, renewable energy, Cap and Trade, environmental justice, water and the Sacramento Delta, oil drilling and fracking. During the campaign, California leadership continued to clash with the Federal Government over numerous environmental policies designed to weaken protections on issues related to air quality, clean water, offshore drilling, wildfires among other things, many of which remain unresolved.
This funder convening takes place within the first 50 days of the new Gubernatorial administration in the context of a changing dynamics at the state and federal level, and will explore its impact on the environment in Southern California. We'll explore how both existing and potential policies will impact climate change, water related issues, public lands and ecosystem protection and air quality, all of which impact the health and wellbeing of people who live in Southern California.
This convening will bring together local leaders from multiple sectors who are active in the policymaking space. They will share their experiences and perspective on how Southern California can move forward. You will also learn how they are working in partnership across organizations and silos to help create thriving, climate-resilient communities working towards a just transition. You will have an opportunity to connect with and learn from other funders supporting this work in Southern California. After the formal program, we invite you to continue informal conversations over lunch, which will be served.
The SCG Environmental Funders Group meets a few times a year to educate prospective and current environmental funders about environmental challenges and opportunities in Southern California as well as fostering collaboration and to share successes and challenges. Please contact Tuly Martinez at [email protected] for more information or visit the group's page on the Southern California Grantmakers' website.
SPEAKERS
Mary Creasman, Executive Director, California League of Conservation Voters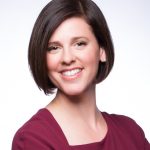 Prior to taking on her role as CEO, Mary served as the California Director of Government Affairs for The Trust for Public Land where she led the effort to pass the largest parks tax measure in the nation, spearheaded the state's greatest investment in underserved communities in California's history, and created an urban greening program marking the first time parks and green infrastructure were included in California's climate policy. Mary has a long and successful track record of leading campaigns and initiatives at regional, statewide, and national levels as the Chief Strategy Officer of Green For All, the Associate Director of the Partnership for Children & Youth, and the Political and Organizing Director of the AFL-CIO Labor Council in Silicon Valley. She serves on the Wildlife Conservation Board as a Senate Appointee and has advised organizations across the country as an organizational development and effectiveness consultant.
Dr. Mark Gold, Associate Vice Chancellor for Environment and Sustainability, UCLA
Dr. Mark Gold is the Associate Vice Chancellor for Environment and Sustainability at UCLA. His research focuses on integrated water management, coastal resource management, and urban sustainability. He is spearheading UCLA's Sustainable LA Grand Challenge: thriving in a hotter Los Angeles, with ambitious goals to transition Los Angeles County to 100% Renewable Energy, 100% Local Water, and Enhanced Ecosystem Health by 2050. Mark also serves on Mayor Garcetti's Water Task Force and is a city representative on the Metropolitan Water District. Prior to working at UCLA, Mark was the President of the environmental group, Heal the Bay, for 18 years.
Marie Liu, Office of the California State Assembly Speaker Anthony Rendon
Marie Liu is an advisor to the Speaker of the Assembly on environmental issues including wildlife, natural resources, toxics, and climate. During her almost 20 years as legislative staff, she has also worked for the Senate Natural Resources Committee, the Senate Appropriations Committee, and two former Senators - Karnette and Florez. Marie received a M.S. in Hydrological Sciences from U.C. Davis where she studied the role of air deposits on the loss of clarity of Lake Tahoe. She also has a B.A. in Environmental Studies from U.C. Santa Cruz and a B.S. in Civil and Environmental Engineering from U.C. Berkeley.
Dr. Joseph K. Lyou, President and CEO, Coalition for Clean Air
Dr. Joseph Lyou believes everyone has the right to breathe clean air. With more than 25 years of experience fighting for environmental health and justice, he brings a wealth of knowledge and passion to his work on air quality and climate policy, technology, and science. He previously held management positions with the California League of Conservation Voters Education Fund and Committee to Bridge the Gap.
Dr. Lyou serves as the governor's appointee to the South Coast Air Quality Management District Governing Board and is an active participant on many regional and statewide advisory committees on air pollution, air toxics, environmental justice and environmental health. He received his Ph.D. from UC Santa Cruz in 1990.
Charlotte Milner-Barry, Associate, Gonring Spahn (moderator/SCG Member)
With a background in public affairs, events, and development, Charlotte specializes in philanthropic advising, cause-based communications, and engaging next-generation philanthropists. At Gonring, Spahn & Associates, Charlotte oversees the management of key accounts and provides strategic guidance on giving strategies.
Prior to joining the firm, Charlotte worked in the UK for 6 years, providing philanthropic advice to high net-worth individuals and building a community of next-generation donors at The Funding Network. Most recently, Charlotte managed the launch of GenGive, a platform to equip families with the tools to cultivate their social awareness and give effectively. She also worked for a national nonprofit supporting at-risk teenagers, delivering their communications and fundraising strategy.
She has written policy papers on foster care and school-to-work transitions that have been published by the British Government and is a leading spokesperson on engaging young philanthropists, having been a guest speaker at three international conferences focusing on family philanthropy.
Charlotte holds a Bachelor's degree in History with Honors from the University of London, School of Oriental and African Studies (SOAS) and grew up in Tokyo and Hong Kong.
Event in partnership with:
---
Fee
No cost to participate
Who May Attend
SCG and Smart Growth California members and eligible non-members
Registration
SCG members: register online (you must log in to your SCG account)
Accommodations for People with Disabilities
If you have a disability and require accommodation in order to fully participate in this activity, please contact our programs team at [email protected] or (213) 680-8866. You will be contacted by someone from our staff to discuss your specific needs.